Eating healthier needs to start with a plan that you can implement, but what if you have no time to plan + cook healthy meals?

We understand. Healthy eating often takes a back seat when you have a lot going on. It can feel like you don't have the time or the resources to focus on preparing food. So, chances are you're eating out often or you're totally stuck in a food rut and ready to make a change. But how? When?
Trying to cook at home more often can be overwhelming and stressful! Where do you even start?
You don't want to WASTE your valuable time searching endlessly for healthy recipes only to find impractical, fancy meals or ones that aren't in line with your health goals.
Then there's the time and energy it takes to carefully plot out your grocery list, find time to go to the store, and lastly cook.
Don't worry. We've got you! We can save you TIME and STRESS. Our meal planning dashboard and tools allow you to easily find healthy and delicious recipes, build a grocery list and master meal planning so you can fast foward to the part where you whip up delicious homemade food, nourish your body and get back to crushing your goals with more energy and vibrancy than ever.
Introducing…the Well Balanced Meal Planning Dashboard
hone and master your meal planning skills with a beautiful and intuitive online planner
use the meals we suggest each week or swap them out for things that suit your preferences
search from a database of uncomplicated, delicious (and healthy) recipes curated and tested by a fabulous culinary team
adjust servings to cook for 1 or 10 and plan for leftovers
print or access from a phone your smart grocery list that automatically updates and organizes what you need
have fun in the kitchen and enjoy homemade meals that help you meet your health goals
Getting started is as easy as 1-2-3.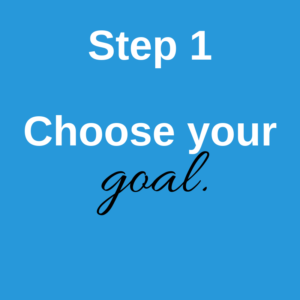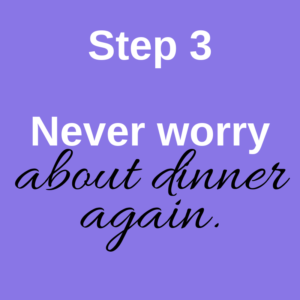 Scroll down to choose your goal and get started.
Here's everything you'll get:
*️⃣ A meal planning dashboard that makes it easy to plan out your week
*️⃣ A week of suggested recipes with ability to add/remove recipes as needed
*️⃣ Access to a HUGE database of healthy recipes that will excite your tastebuds
*️⃣ Easy to follow directions and prep-ahead suggestions for each recipe
*️⃣ Adjustable servings so youc can make as much or little as you need
*️⃣ A smart and organized grocery list that is created automatically based on your selections in your dashboard.
*️⃣ A complimentary coaching call to help you set up your planning process and meet your health goals.
*️⃣ Coupons from health-focused brands.
*️⃣ An exclusive offer for Ultimate Success Guide to Meal Planning Course that will help you create a meal planning process that sticks.
LET'S GET COOKING!
Your first 3 days are FREE.
Step ONE: choose your goal and the plan that will help you achieve it.
Lose Weight and/or Improve Your Mood
Eat a Balanced Plant-Based Diet
Satisfy the Whole Family and/or Get Out of a Food Rut
Lower Cholesterol or Blood Pressure
The anti-inflammatory plan can help you lose weight and boost your mood.
full of foods that fight inflammation
low-glycemic recipes that will help stabilize blood sugar
great for meeting weight loss goals or maintaining a healthy weight
includes plenty of plant foods to promote healthy digestion
gluten-free.
similar to the MIND diet and Mediterranean diet
heart-healthy

Not sure which plan is right for you? We can help! Reach out today.
***Don't worry, if you try a plan and it doesn't seem right, we can help you switch between plans.***
***No credit card is required for 3-day trial. Try without any committment. Get started today!***