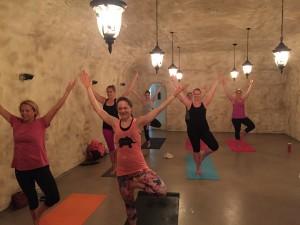 Yoga by the Vines, Doyles Vineyard, Durham, NC July 2015
We take busy professionals out of their office setting to have a retreat in nature. It can be big or small, but it is always fun and refreshing.
Gather in naturally beautiful places  

Practice yoga and/or meditation

Take a guided hike or stroll 

Learn about healthy habits and self-care techniques

Play fun and easy games that promote team unity, acceptance and communication
*Each retreat is customized to your preferences. Prices vary. Retreats are typically 2-5 hours and may include a well-balanced meal or snack.
See what nature can do for you and your team!