We love our community, giving back and connecting with like-minded people. Check out where we will be and when. We hope you will join us on one or all of our adventures!
Nov 8, 2017
12:00PM - 1:30PM
How to Stay Healthy through a Sugar-coated Holiday Season
Join Living Well Connections to learn new strategies for staying healthy during the holidays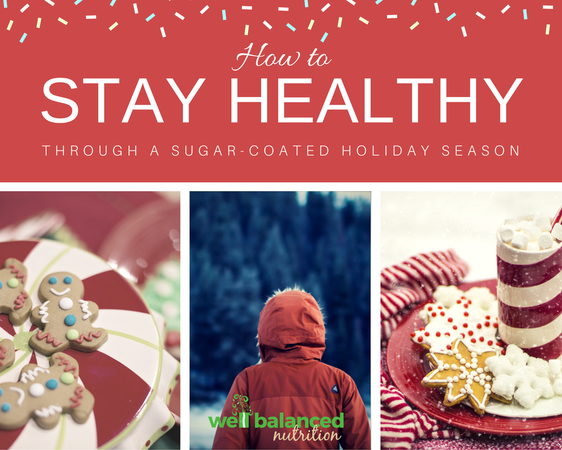 The holidays begin with a candy-coated Halloween and move from one sweet ladened event to another through Valentine's Day.
Our meeting begins with ordering lunch and getting to know each other. Lucy will begin speaking promptly at 12 noon. This event is free, but you must RSVP.
The holiday season is full of fun, friends, family, and FOOD. Instead of worrying about willpower Well-Balanced Nutrition is giving away our best strategies to help you have a happy and healthy holiday season.
More Info